Standing strong on the corner of Beaumont Street since 1924.
The Kent Hotel has been playing host to the Hamilton community since 1924. Situated on the corner of Beaumont and Cleary Streets, we are open 120 hours a week – Monday-Saturday from 9am-3am, Sunday from 10am-10pm. We serve lunch and dinner daily, host live bands and DJ sessions, as well as regular poker competitions and karaoke. The pub is like a living room to a lot of our regulars, however we always see plenty of new faces walking through the door too.
In 2014, we marked the 90-year anniversary of The Kent Hotel by restoring the heritage building to its former glory as a landmark within the city of Newcastle.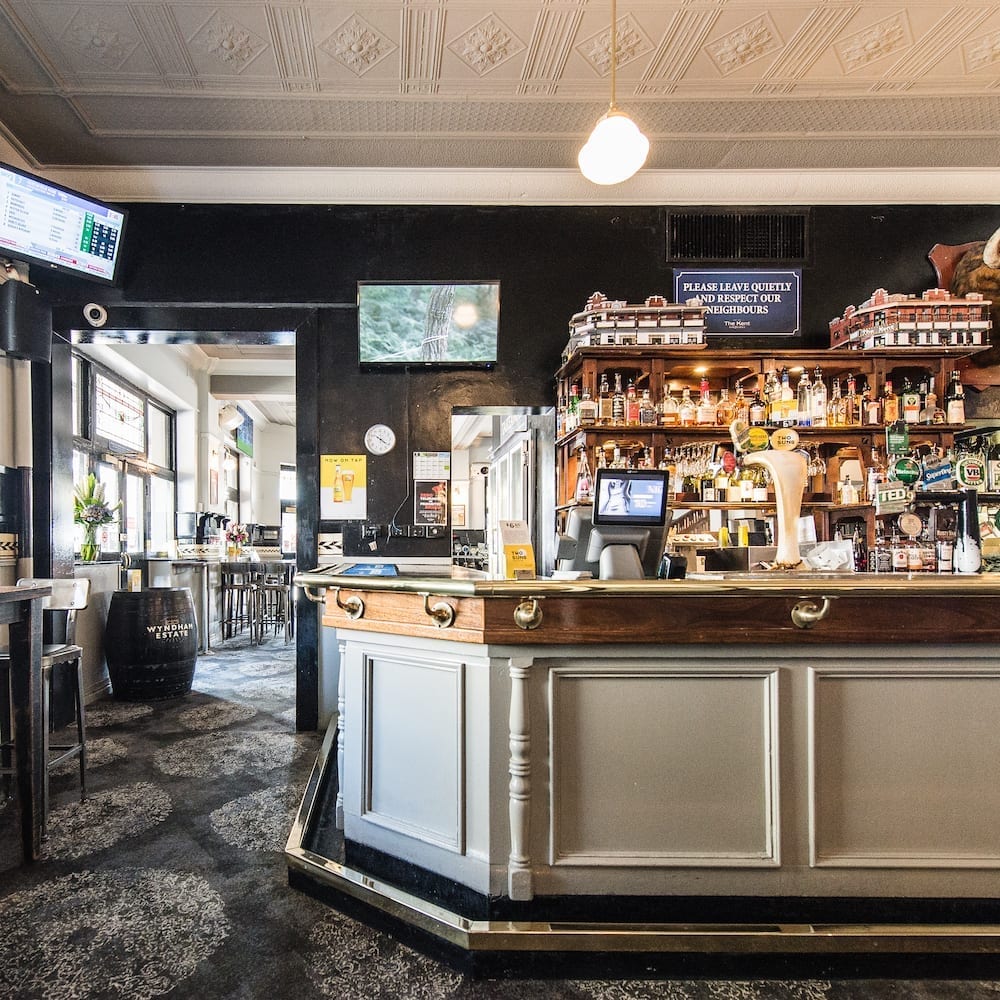 Doing our bit for the environment!
Our strategy is to continually improve our environmental and sustainability standards through the development of programs, education and communication with staff, patrons and suppliers. These cover energy, construction, recycling and waste management within our hotel and through our choice of suppliers.
Some of the main areas we focus on are:
Providing a guide to staff and contractors that advises on how to reduce energy consumption.

Recycling glass, cardboard and paper and minimising usage where possible.

Using energy efficient lights where possible and testing new energy saving technologies as they become available.

Focusing on reducing water usage and using environmentally friendly detergents.

Investigating the use of sensor lights and grey water usage in the future.
Supporting the community that supports us!